September 10, 2010, 2010 by Publlisher
---
Europe's Green Energy Portfolio Up in Smoke?

(note: this article was the result of a Genetically Engineered Trees and Bioenergy awareness-raising tour through Europe that was co-sponsored by Global Justice Ecology Project, Global Forest Coalition, BiofuelWatch and Friends of the Earth. Wood-based bioenergy is one of the demands for wood that is driving the development of genetically engineered trees.)
By Stephen Leahy
BERLIN, Jun 7, 2010 (IPS) - Europe seems hell-bent on burning the world's forests for bioenergy, even as it offers billions of euros to save them, critics say.
The dirty secret of Europe's vaunted green energy revolution is the fact that 68.5 percent of its renewable energy portfolio comes from biofuels and burning wood for energy, according to a report released in Brussels last week. Modern technologies like wind and solar get all the press, but burning wood is well, prehistoric.
"We estimate at least 27 million tonnes of wood biomass will be needed annually to supply planned power stations in the UK (United Kingdom) alone," said Almuth Ernsting from Biofuelwatch, a British NGO focused on bioenergy issues.
In a story broken by IPS last fall, at least one million hectares of forest annually will be needed to feed the dozens of planned wood-fired power plants in Britain alone. The Netherlands is already burning one million tonnes of wood. Germany is up 23 million cubic meters (16.5 million tonnes) - mostly imported - and plans to double this figure by 2020, said the report, "Wood Based Bioenergy: The Green Lie".
"It's getting pretty scary," Ernsting, a report co-author, told IPS.
There is already a huge problem of deforestation without bioenergy, said Anne Petermann, executive director of the Global Justice Ecology Project, an international environmental NGO based in the U.S.
Deforestation has long been a dangerously intractable problem, eating up 13 to 16 million hectares every year and responsible for 20 percent of the global warming emissions that are destabilising the climate.
"Current deforestation is having serious impacts on forests and forest peoples around the world," Petermann said in a phone interview.
The centrepiece of Europe's climate-change reduction strategy is the production of 20 percent of its energy from renewable sources by 2020. That objective has become a classic "good idea gone wrong", said Petermann. She was in Brussels to tell members of the European Parliament their policies are killing forests and hurting indigenous and local forest peoples.
"We have an enormous deforestation problem already, there is no way massive increases in wood to feed bioenergy furnaces could ever be sustainable," she said.
It turns out not many of members of the European Parliament were interested in learning about that, or the fact that particulate emissions from wood-burning are worse than coal, putting public health at risk. In the U.S. scientists, have been warning about the health risks posed from biomass burning since these emit more fine particulates than coal. These invisible particles can damage lungs and make asthma worse, Petermann said.
Nor did European legislators really want to know the truth about the "big lie" that burning wood for energy is carbon- neutral, she said.
The assumption underlying the shift from burning coal to burning wood is that while burning wood results in CO2 emissions, trees can be planted to absorb those emissions as they grow. The simple metric is this: burn a million hectares a year, plant a million hectares a year and voila - clean, green carbon-neutral energy.
Of course, a tree doesn't grow as fast as it burns. So it will be 20 years, maybe 15 years for some special fast-grow genetically-engineered species being readied, before the carbon is absorbed. All assuming the replacement tree gets enough water, doesn't get a disease and avoids insects and forest fires.
Then there is all the energy and emissions involved in cutting, processing and shipping wood many thousands of kilometres from Africa, South America and Canada. So plant a few more trees to make up the difference, which incidentally could also be done to offset emissions from coal.
"There is no data proving wood biomass energy is carbon neutral," said Ernsting.
Even if wood biomass energy was net-carbon neutral, there is the long lag time it takes to achieve neutrality. An inconvenient but fundamental climate science recommendation has been that global emissions need to peak before 2020. Burning wood for energy is little better than coal in that regard, said Petermann.
However, that CO2-peak-before-2020 warning from climate scientists, including the authoritative Intergovernmental Panel on Climate Change (IPCC), is now being completely ignored as politically unrealistic. Instead, policy makers have widely adopted the notion that it is okay if CO2 concentrations go dangerously higher for a decade or two because not only will there be big emissions reductions in the future, we will be able to pull down CO2 levels from what's already up there.
That is a failure to understand some basic science, experts say. CO2 emissions today will warm the atmosphere for the next 100 years. But even worse is the problem of tipping points. If the global temperature rises above two degrees C, scientists believe it is almost certain the Arctic sea ice will be gone in the summer, leading to the melting of large regions of permafrost - which releases more CO2, and especially methane, a far more potent greenhouse gas.
There would be no pulling back from this and other feedback loops like the melt of the Greenland ice sheet or glaciers in the Himalayas.
"Wood biomass energy is twice as crazy an idea as maize ethanol was," said Helena Paul of EcoNexus, a public interest research organisation and science watchdog based in Oxford, England.
Heavily subsidised maize (corn) based ethanol production in the U.S. drove up food prices worldwide, and increased water pollution and fertiliser use in the U.S. with little, if any, reductions in greenhouse gas emissions by most analyses. Many of the same corporate interests - agribusiness, biotech, energy - are investing and convincing governments to subsidise wood bioenergy, Paul told IPS from the resumed climate negotiations in Bonn, Germany last week.
Subsidies in Britain paid as Renewable Obligation Certificates will cost taxpayers about three billion dollars a year for the biomass power plants currently under construction or planned, reports Robert Palgrave of Biofuelwatch.
"Where is all the spare land to grow all those trees?" Paul asked.
A recent analysis published in the journal Science has bioenergy lands covering half of the planet's arable lands by 2065.
"The potential for disaster is absolutely enormous if this takes off in Europe and America," Paul said.
(END)
http://www.globaljusticeecology.org

HOLY FRACK! Gasland in South Texas!
http://www.sacurrent.com/news/story.asp?id=71285
The string of water-poor but (shale) gas rich counties spanning South Texas are under assault. As the Gulf continues to be a (politically) inhospitable place to drill deep, Big Oil is increasingly using hydraulic fracturing to break oil and gas out of the ground near San Antonio, even as serious environmental and public-health consequences of the practice are debated across the country.

Demonstrators march in New Orleans. Oil execs are slow-roasted in D.C. and on national TV. But the Wilson County Show Barn a half-hour south of San Antonio still offers lovers of all things oil-slicked a safe haven. "The petroleum industry is responsible for the quality of life we have," a blond, boots-wearing representative of San Antonio-based Concept Energy Management tells a crowd of more than 200 area residents. "Everything we do is because of oil and gas. The air-conditioning, the meeting we're having here tonight, fuel in our cars, everything."
And here's a follow-up:
http://www.bloomberg.com/news/2010-06-24/pioneer-sells-stake-in-eagle-ford-to-reliance-industries-for-1-15-billion.html
...and for anyone who doesn't know the film:
http://www.riverreporter.com/issues/10-06-24/news-gasland.html
http://www.gaslandthemovie.com/
---
The Next Petro Boom
'Onshore liquids-rich opportunity' Lures Gulf Oil Players into South Texas
Eagle Ford Shale
BY GREG HARMAN, SAN ANTONIO CURRENT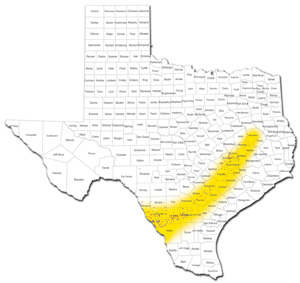 WILSON COUNTY — With the nation's largest environmental natural disaster in history suffocating the country's richest fishery and beginning to smother our coastal wetlands — the breeding ground for a variety of fish, crab, oyster, and shrimp — Americans are in a sour mood on crude. There aren't many places left one can expound freely upon the glories of the Petroleum Age and expect to make it out unscathed.
Demonstrators march in New Orleans. Oil execs are slow-roasted in D.C. and on national TV. But the Wilson County Show Barn a half-hour south of San Antonio still offers lovers of all things oil-slicked a safe haven. "The petroleum industry is responsible for the quality of life we have," a blond, boots-wearing representative of San Antonio-based Concept Energy Management tells a crowd of more than 200 area residents. "Everything we do is because of oil and gas. The air-conditioning, the meeting we're having here tonight, fuel in our cars, everything."
Patricia Schultz-Ormond represents one of two companies working a room full of potential clients on a recent weekday evening. If her glowing review inflamed any cynical nerves they were quickly soothed by gnawing self-interest. This group is waiting to hear what their land is worth to the increasingly frequent visitors prowling courthouse record rooms and county roads, contracts in hand, sniffing out easy access to the oil- and gas-bearing Eagle Ford Shale thousands of feet below.
For more than a year, the shale formation that starts in East Texas and sweeps southwest to the U.S.-Mexico border in Maverick County has been touted as the next big play on natural gas in the country. So far, the field has been the territory of a range of light- to middleweight companies, but that's quickly changing. And White House efforts to implement a moratorium on offshore drilling in response to the Gulf disaster is likely to quicken the rush.
"You are sitting on one of the greatest things to happen to South Texas," Schultz-Ormond tells the crowd. She compares the rush on the Eagle Ford to the last wave of oil development that hit these parts in the 1980s, when everyone in Wilson County either had a well on their land, knew a neighbor with a well, or "smelled it going down the road."
While the hydrogen-sulfide odor may be familiar, mining of the deep oil- and gas-bearing shale has never been done in South Texas on this scale, and it's a practice that's proven disastrous at sites across the country.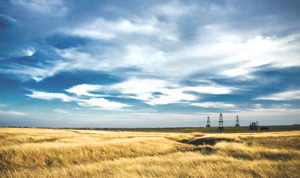 Until the 1990s, oil companies considered the deposits in these "unconventional" shale formations too deep and too dense to exploit. But technical improvements in hydrologic fracturing finally brought it within reach. A vertical borehole is drilled, which in the case of the Eagle Ford may be as deep as 11,000 feet, and several lateral lines are then drilled out, from hundreds of feet up to a mile into the formation. Then a million gallons or more of water are pumped into the well, along with large amounts of sand and toxic chemicals, at pressures high enough to fracture the rock so that the oil and natural gas can drain into the well and be brought to the surface. Anywhere from 30 to 70 percent of the fluids shot down the well return to the surface, bringing with them a lot of other undesirables, including heavy metals and radioactive particles from beneath the earth.
In 2005, drilling started up in Tarrant County in North Texas and it has grown into a frenzy across Fort Worth's urban landscape with all the controversy that could be expected to follow. Residents have complained primarily of noise and bad air. Bowing finally to intense public pressure, the Texas Commission on Environmental Quality initiated a quick spot check with infrared cameras in December 2009. The agency reported in January that one quarter of the wells monitored were emitting levels of cancer-causing benzene that could pose a health risk to residents.
"There's certainly the potential from what I've seen," said David Sterling, a professor at the University of North Texas Health Science Center School of Public Health. "If some of the higher numbers I've seen are real, then these are chronic exposures that could be occurring at levels that might have health impacts."
Wells and creeks have been contaminated in Wyoming and Colorado. New York State placed a moratorium on fracking the Marcellus Shale, which runs beneath New York, Pennsylvania, West Virginia, and Ohio, until a U.S. Environmental Protection Agency report on the practice is released, possibly later this year. In Pennsylvania, numerous drinking-water wells have been contaminated by drilling activity, and EOG Resources was banned from fracking in the state earlier this month after an explosion sent natural gas and wastewater spewing 75 feet into the air for 16 hours.
EOG, an outgrowth of the infamous Enron Corporation, is a key player in the Eagle Ford, as is Anadarko Petroleum, which holds a quarter interest in the BP well now hemorrhaging 40 miles off the Louisiana coast. With company shares taking a pounding, Anadarko, in the words of CEO Jim Hackett, is taking another look at its "numerous onshore liquids-rich opportunities." Spokesperson Matt Carmichael was guarded on the subject but confirmed the company had begun to develop some of its 375,000 acres in the South Texas shale last year and expects to have 70 wells in production in 2011. "We're looking at our entire global portfolio, which includes the Eagle Ford," Carmichael said.
Shell has acquired a quarter-million acres in South Texas's Eagle Ford, and even BP crawled ashore earlier this year, striking a deal with Lewis Energy Group for half-ownership of 80,000 Eagle Ford acres.
For the past year, and with slowly gathering intensity, oil-company reps and surveying teams have been approaching ranch owners across Wilson County, which is thought to sit on the northern edge of the shale formation. They offer three-year contracts at $300 per acre, per year for the right to drill and $10 an acre for one-time access to conduct surveys of the underground formations using heavy seismic equipment, said Laurie Reusink, a county landowner who organized the June 15 meeting. She found the surveyors uncooperative. "I asked for any information they got on my property and they didn't want to provide it to me. They refused to," she said. "And then I got an offer from one of the oil companies there, Denali Oil and Gas, and they offered $300 an acre for three years. Basically, I called the company land man directly and asked if that was the best they could do, and he told me $400."
When she heard her neighbor across the road had recently signed for $500, she figured it was time for a town meeting. "It's really hot in Karnes and Dimmit, but it hasn't heated up in Wilson County yet," Reusink said. "Really and truly, we should be getting better offers on our property."
The announcement for the June 15 meeting in the Wilson County News didn't list any company names or suggest landowners would be expected to swing at sales pitches. Perhaps for that reason, the county's first "informational meeting" on the Eagle Ford draws a standing-room-only crowd into the cavernous events barn. Bart Bayless of Amarillo-based Bayless Mineral Right, LLC, complained to the Current later that not only had Schultz-Ormond been allowed to close the meeting and field follow-up questions, but that his competitor had only recently switched from working for oil and gas companies to working as a "landowner representative," something he's been doing for more than 15 years.
Yet Schultz-Ormond seems to have the hang of it as she quickly walks attendees through several key aspects of shale development with the aid of a PowerPoint presentation. While she praises the professionalism of the industry she's been a part of for more than 30 years, the newly minted landowner rep offers not a whiff of the problems fracking has brought to other property owners across the country — though she does say, almost in passing, that it may pay to think about what could happen if things don't run smoothly. "I think you should negotiate the site. I think you should negotiate damages. I think you should negotiate remediation," she said. "I think you should negotiate all of it, because I think it's your land." And be prepared, she adds, because after development, your land "is going to look different."
As the overhead lights switch back on, most turn for the doors while a few linger in the oversized shed. It's clear not everyone is happy with the amount of impartial information shared. One elderly attendee fumes, "They pissed me off," as he shoves his copy of the paper's meeting announcement across the table. "I thought this was supposed to be strictly informational."
"There'll probably be another [company] here next month," says another attendee good-naturedly. "We'll wait and see."
Shirley Whitfield, sitting with her back to the front of the room, is reserved on the topic. The last time oil interests passed this way, in the 1980s, she was left with a reliable water well thanks to one of the company's abandoned holes. It provided her a steady source of water through Texas' recent severe drought. "I had water when no one else did," she said. On the other hand, the drilling crews also dumped large amounts of briny water into a creek on her land that made growing hay or alfalfa across a portion of her pasture impossible.
One of the biggest issues facing South Texas landowners now is weighing the economic potential of a gas well or two, wells that could bring in hundreds of dollars a month for 30 years or more, against the increasing value of their water. Complaints about water contamination related to hydraulic fracturing are not uncommon. And while North Texas relies heavily on surface-water reservoirs to meet their needs, South Texans draw almost exclusively from subsurface groundwater. And yet no one in this shed is asking questions about that.
Johnny Akin said the small communities around the region have more than enough centralized supply to provide the companies with wastewater to drill with, that private landowners needn't worry about loss or contamination. Yet in his very next breath he's complaining about cities buying up tiny single-acre parcels to sink water wells to feed those municipal demands while ranchers and farmers watch their groundwater levels drop. It's clear water here is already a resource under stress.
Schultz-Ormond describes groundwater contamination as a Marcellus Shale problem, and insists it will not happen in South Texas. The Eagle Ford Shale is far removed from South Texas aquifers, she says, and in all her years she's never seen anyone's water well contaminated by fracking in the Lone Star State, a fact she attributes to the regulatory oversight of "one of the best bureaucracies in the country," the Texas Railroad Commission. "I think we're a little more sophisticated than they are in Appalachia," she told the Current this week.
Grain of salt: Schultz-Ormond has never been to Dish, Texas.
In the town of Dish in Denton County — thoroughly drilled over, criss-crossed with pipelines, and dotted with numerous compressor stations — air emissions have caused major concern. In a survey published in December, Wilma Subra, a Louisiana-based environmental consultant who has studied the impact of the practice in North Texas, reported that 70 percent of residents surveyed complain of breathing difficulties. "We're seeing a lot of neurological impacts, where you lose your function or your ability to stand. You lose your balance. The message doesn't get from the brain to the skeletal muscles," Subra told the Current. "The elderly and the young are more severely impacted."
In April, blood-test results were released that showed town residents have the same toxic chemicals that are in the air in their bodies. And water wells have begun to show signs of heavy-metal contamination, Subra said. For Dish Mayor Calvin Tillman, who has helped lead the fight for five years to force the natural-gas and pipeline companies to start cleaning up the town's air, the final straw came on Memorial Day. "We've been having these odor events and you'll see a little spike in the permanent monitor," Tillman said. "The night of Memorial Day the odor was pretty strong, strong enough to keep me awake. Two hours later my son woke up with a bloody nose. Since that point we thought it'd be better if we move on." Tillman put a for-sale sign in his yard this month, saying he was "extremely concerned" about the health of his children.
More than 300 miles south of Dish, Reusink is working hard to bring Wilson County residents together to negotiate the best financial deal possible. "Landowners need to stick together," she said. "They need to be honest about the offers they receive. The more they stick together, the better offers they'll receive." That practice has paid off in Atascosa County, she said, where residents pooled 5,000 acres and got $900 an acre from EOG, which finished its first well last year. But she was unfamiliar with the rampant air and water complaints that dog the practice of fracking around the country.
Landowner rep Bayless believes the health complaints and reports of water contamination in North Texas, New York, and Pennsylvania have more to do with Big Energy squabbles than actual hazards affecting real people. It's about a "new administration" against petroleum; the coal interests against natural gas. "It's energy," he said. "It all has to do with big money. It really does. And you have the coal miners and all the coal unions and they pump money into everything they can."
While Bayless is confident that if a "good company" abides by existing drilling standards, water contamination should be "almost nonexistent," UNT's Sterling said the lack of a serious comprehensive study makes it impossible to determine whether fracking can be done in a way that avoids contamination.
Until those questions are answered, Subra suggested South Texas landowners and local governments work together to minimize damages by creating ordinances to put tighter controls on the development of the Eagle Ford. The oilfield companies, she said, "need to tell them everything. Like, where's the water going to come from? Where is it going to be disposed of? Where are the haul roads going to be? Where are the pipelines going to be? So you're not just saying, well, so-and-so wants a well, but this is what it's really going to be like. So you are looking at the total impact, not just a little piece of it."
Tillman said water protection could be a key element of any drilling lease. "They can put it into the lease that if my water well goes bad for any reason, whether it comes up with what you're pumping in or not, you fix it," he said. "They can do some testing, baseline water testing, baseline air testing, there's a lot of things that they can do to help protect themselves. I would love to be able to share that with people down there."
In a video statement released Monday, President Obama said that if the country does not heed the warning of the BP spill "we would have missed our best chance to help build the clean-energy future America needs." Despite the massive amounts of natural gas trapped in it the deep shales across the country, it's still unclear if it qualifies as one of the ingredients in that future.
"What we have out there is still a big unknown," Sterling said. "We have a lot of very suggestive information that says as things are being done now there is the potential for environmental and health impact that may be unacceptable." Air issues may not be as significant in rural South Texas, where the space between homes and wells and compressor stations is likely to be much greater than in Dish, but according to the Texas Railroad Commission an oil company can use as much water as it needs to complete a well in the state. Schultz-Ormond said landowners should demand to be compensated for whatever water the companies take from beneath their land; Sterling suggests they may not want to risk it in the first place. "The money is good, but be careful, because once you've ruined your drinking water there's no going back. And drinking water is probably going to become the gold of the future" •
---
DC-Area County Passes Carbon Tax on Coal Plant in Absence of Federal Carbon Cap

Supporters Now Urge Every County in America to Follow Suit
CONTACT: Mike Tidwell, 240-460-5838, mtidwell@chesapeakeclimate.org
TAKOMA PARK, MD (5/19/10)—A Maryland county bordering Washington, D.C., today passed a $15 million "carbon tax" designed to show that other counties and cities can – and should – move forward against coal in the wake of federal gridlock on global warming.
The Montgomery County Council voted 8-1 today to adopt the carbon tax. In a county of nearly one million people the tax will apply to only one entity: the 850 megawatt coal-fired power plant owned by Mirant Corporation just 40 miles from the U.S. Capitol. At least half of the money will be used to fund county energy efficiency programs. The local utility, Pepco, has said the bill will have no discernible effect on ratepayers. Mirant had spent the past two years lobbying against any kind of strong federal carbon cap.
"With this heroic vote in the D.C. suburbs today, the coal lobby might want to prepare for local actions across the country," said Mike Tidwell, director of the Chesapeake Climate Action Network, which supported the bill. "Local power-plant taxes are legal and now necessary given the success of the coal industry in watering down and delaying real action on coal pollution in Congress."
Mirant lobbied ferociously against the Montgomery County bill, obviously treating it as a national test case. The company brought in the Electric Power Supply Association to pressure the County Council. It also funded a broad direct-mail campaign, a telephone polling campaign, and a massive astroturf email effort in the county.
"While all of us here would prefer for there to be strong regional or federal standards, the truth is we don't today," said Councilmember Roger Berliner, chief sponsor of the bill. "And it is also true that local governments often take the lead on these issues, and as a result of those initiatives, there is a greater push for federal legislation. That would be a good outcome. But until then, we have the authority and we must use that authority on behalf of our taxpayers and the health and well-being of our residents."
At-Large Councilmembers George Leventhal and Marc Elrich also led the fight for the county carbon tax.
To learn more about the bill, visit: http://www.chesapeakeclimate.org/detail/campaign.cfm?id=149
---

---
Argentina: Solar Villages
Light Up the Andes
by: Marcela Valente, Inter Press Service
Buenos, Aires - The residents of the Puna, the dry Andean highlands in northern Argentina, are cut off from everything—except the sun. Living on arid land thousands of metres above sea level, they are on their way to becoming "solar villages."
"In the north and northwest of Jujuy province, people are finding that solar energy, a clean and inexhaustible source, can replace firewood, which is increasingly scarce. The EcoAndina Foundation is showing the way through a series of projects."
The Puna, at altitudes of 2,700 to 4,600 metres above sea level, is part of the vast Andean Altiplano shared by Argentina, Bolivia, Chile and Peru.
EcoAndina's goal is to improve living conditions for local residents by sustainably harnessing the abundant sunshine and wind, while maintaining the cultural and historic identity of local indigenous communities.
Since it began its efforts two decades ago, some 400 solar energy units—which power family and community kitchens, bread ovens, heaters and hot-water tanks—have been installed in 30 towns in the region.
In addition to cooking in solar stoves and ovens, which have proven as effective as gas stoves, the families now have heat and hot water in their homes. In the schools, solar panels warm the classrooms and photovoltaic panels produce electricity.
One of the projects involves developing technology to verify reductions of carbon dioxide emissions resulting from using solar ovens. Certification of emissions reductions will help gain access to carbon credits, which can be sold on the market, and the revenue would be invested in new sustainable energy devices in the Puna.
The stoves, which can be used inside or outside the home depending on the model, are manufactured in the region at low cost. The mostly widely used are the parabolic stoves, which are made with highly polished aluminium to concentrate the sun's rays.
These techniques allow residents to replace other sources of energy, particularly firewood and fossil fuels, which relea

se carbon dioxide and contribute to climate change.
In the high plains region of arid and semi-arid soils and fragile and scant vegetation, replacing firewood also helps fight desertification. The altitude and dry environment mean that plants grow very slowly, and people have to travel farther and farther from home to find firewood.
Studies by EcoAndina show that one solar oven reduces household firewood consumption by 50 to 70 percent.
Silvia Rojo, president of EcoAndina, explained to Tierramérica that the people of the Puna region have traditionally used three types of plants for firewood: the "tola" bush; "queñoa," a high-altitude tree; and "yareta," a cushion-shaped shrub. But collecting these sources has led to serious desertification, the loss of species and damage to watersheds.
The other choice besides firewood is propane gas, which is sold in 10-kg cylinders at high prices in this remote area. "The bottled gas costs 13 times more per cubic metre than the methane supplied by public networks in the cities," said Rojo.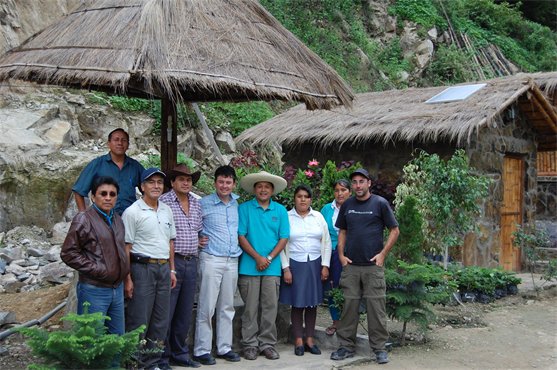 "Our work is focused on offering thermal energy alternatives to firewood and gas to about 30 villages," she said.
Today the applications of solar energy "enjoy broad acceptance and high demand, which is why we are spreading the word on solar villages," she said. To achieve that status, the communities receive training with the support of the United Nations Development Programme's Global Environment Facility.
The first solar village is Lagunillas del Farallón. "It is a category that gives the community a higher standing and fills it with pride, because the residents are recognised for using clean technologies," saidRojo.
The circuit is being completed with other towns, which in the coming years will be meeting their energy demands sustainably: Ciénaga de Paicote, Cabrería, Paicote, Cusi Cusi, San Juan y Oros, La Ciénaga, San Francisco, Casa Colorada and Misa Rumi.
The first location where EcoAndina began its work was Misa Rumi, where a house that is completely powered by solar and wind energy has been operating since 1997 as the headquarters for fieldwork and research.
The Puna is ideal for solar and wind energy. The high plain, part of the Andes mountain range, is very dry, and temperature swings are extreme and abrupt, Christoph Müller, a German expert who works with EcoAndina on technical questions, told Tierramérica.
In a single day in winter, the temperature can range from 20 degrees Celsius during the daytime to 25 below zero at night. The sky above the altiplano is completely clear during most of the winter.
That makes the Puna one of the areas with the most sunshine in the world, along with the Bolivian Altiplano and the high plains of Tibet and Afghanistan—and an ideal site for exploring the potential of solar energy.
For now, the initiatives are limited to providing energy and heat to the homes, community centres and schools, but ambitions could go far beyond this.
Rojo said EcoAndina is promoting the idea of a solar generator to supply electricity to all of Jujuy province without producing greenhouse gas emissions or pollution, at nearly zero production cost. If it becomes reality, it would be the first in Latin America, though Brazil and Chile are also pursuing similar projects.
"It would not be able to cover all the tiny towns in the north of the province because they are so dispersed, but they already have community photovoltaic systems in each town," Rojo said.
(*This story was originally published by Latin American newspapers that are part of the Tierramérica network. Tierramérica is a specialised news service produced by IPS with the backing of the United Nations Development Programme, United Nations Environment Programme and the World Bank.)