Writer's Forum
Raising two kids and letting then out in the world was enough to set Astrid Webster to wondering whether her children or the world would tbem most likely to survive. Neither would be safe unless the other was safe. With a growing interest in a cleaner, more stable environment, she has adovacated cycling for transportation, communting to UNM and several other jobs while her children were in her teens...
Mark William Rudd is a political organizer, mathematics instructor, and anti-war activist, most well known for his involvement with the Weather Underground.In 1968, Mark Rudd led the legendary occupation of five buildings at Columbia University, a dramatic act of protest against the university's support for the Vietnam War and its institutional racism. Rudd was the charismatic chairman of the Columbia chapter of SDS, Students for a Democratic Society, the largest radical student organization in the U.S. After a violent police bust, the Columbia occupation turned into a student strike that closed down the entire campus, turning Rudd into a national symbol of student revolt...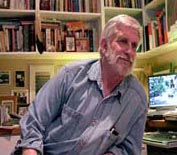 V.B. Price (b. 1940), is a poet, human rights and environmental columnist, editor, journalist, architectural critic and teacher.. He is a an adjunct associate professor at UNM's School of Architecture and Planning. Price is was a columnist for now-defunct Albuquerque Tribune. He has written a weekly column for various publications since 1971...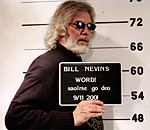 Nevins has published academic work on post-colonial literature and its application inAmerican classrooms. His most recent published journalistic interviews have been with educator H. Bruce Franklin, London reggae poet Linton Kwesi Johnson, Iraqi composer Rahim Al Haj and Texas songwriter Ray Wylie Hubbard. Bill Nevins thinks that Andy Perry of Easterhouse is the greatest British songwriter of the last 25 years, and won't stop saying so, citing his First Amendment rights to freedom of opinion. Bill Nevins may be contacted for speaking engagements and other matters at bill_nevins@yahoo.com.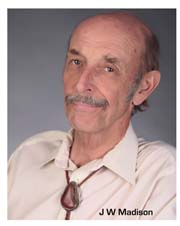 J.W. Madison is a general/electrical contractor, working primarily on old houses. He is also an actor, a former long-time board member of the Vortex Theatre, the founder/ spokesperson of Rails, Inc. and Chair of the Friends of the Albuquerque Tribune.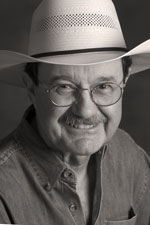 National radio commentator, writer, public speaker, and author of the book," Swim Against The Current: Even A Dead Fish Can Go With The Flow," Jim Hightower has spent three decades battling the Powers That Be on behalf of the Powers That Ought To Be - consumers, working families, environmentalists, small businesses, and just-plain-folks...
---
Since retirement, much of my energy and work has been focused on social justice and human rights-abuses (i,e,, state torture). His main Lit. Analysis work was done on D.H. Lawrence and the San Francisco poet, man of letters and left-radical Kenneth Rexroth. He is currently working on his memoirs...
Distilled Zinn
Our Country is full of heroic people who are not Presidents or military leaders or Wall Street wizards, but who are doing something tokeep alive the spirit of resistance to injustice and war. To ward off alienation and gloom, it is only necessary to remeber the unremembered heores of the past , and to look around us for the unnoticed heroes of the present.

- Howard Zinn, Unsung Heroes, June 2000
Except where otherwise noted, content on this site is licensed under a Creative Commons Attribution 3.0 License for non commerical use.